Friendly Fixers Property Maintenance & Handyman Service in the Dorset area
Friendly Fixes Ltd was formed back in 2007, where our aim was to combine many different trades under one roof: giving the customer peace of mind with reputable tradesman and with varying skills available. We wanted to remove the headache that can often be associated with organising multiple tradesmen for the work you require.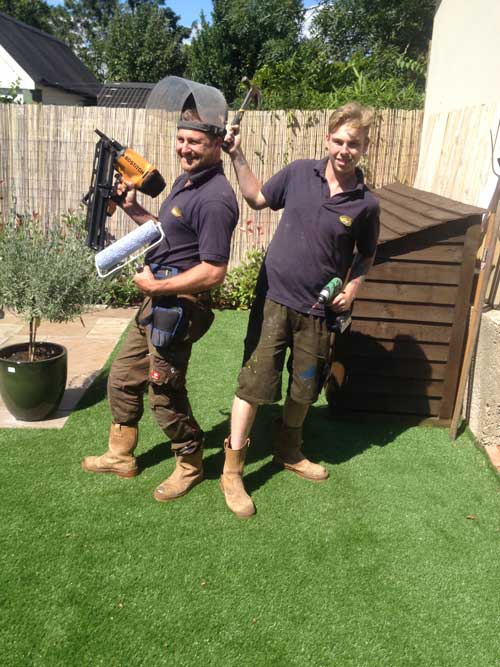 I, personally, have over 20 years' experience in various trades, from plumbing, carpentry and engineering to landscaping and shop fitting. We are constantly continuing to further our qualifications, skill and certificates so that we can give our customers the best service we can offer. Our Staff and Personnel that we work with are chosen because of the core values we set to achieve the best quality of workmanship and personal experience that we can offer our clients.
Friendly Fixers Ltd Providing a High Quality Professional Service with Multi-trades & Services
Friendly fixers Ltd is made up of a group of core skills & trades that work together to provide a complete service to our clients. We work closely with a few select partners that provide a wealth of skills and qualifications to cover all your needs and requirements.
The Team is made up of some multi-trade personal plus specialists in Building, Electrical installation and maintenance, Gas safe installation and maintenance, Plumbing and drainage, Carpentry and Joinery, Plastering, Landscaping Including Site management and maintenance.